Easter is the beginning of the year for the Stand. We open annually about one to two weeks prior to Easter Sunday. We are open on Easter Sunday until around 2pm. Need a last minute flower? We are here for you.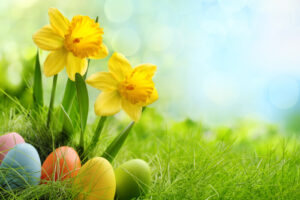 Easter Flowers: These flowers can all be planted and
Hyacinths
Hydrangea
Tulips
Daffodils
Easter lilies
Pansies
Pansies are one of the toughest annual flowers available able to survive temperatures as low as the single digits.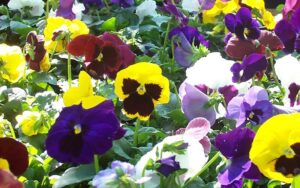 Easter Palm Crosses
The palm cross is made from fronds of a palm leaf. Our palm crosses are hand decorated and ready to be placed on the grave.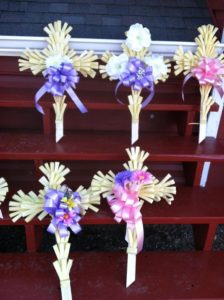 Cold weather vegetable plants such as broccoli, lettuce, kale, collards, strawberry plants and more.
Picture Gallery: